COMPLETE PROJECT MANAGEMENT
Solving your certification issues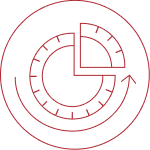 We are always open to our customers. Thus, you will get a detailed explanation of every issue – just reach out to us.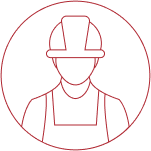 Sercons is a leading certification and product safety company, as its team boasts over 2.800 employees.
Certification in general
1
What is the Eurasian Economic Union?
The Eurasian Customs (Economic) Union is a free-trade area that includes five counties. Those are Russia, Belarus, Kazakhstan, Kyrgyzstan, Armenia, Moldova, Cuba, and Uzbekistan as observers.
2
Does my product require a certificate in Russia?
All unused goods imported to Russia or the Customs Union must have a valid EAC Certificate, Declaration, SGR (Hygiene Certificate), or a national document for products not covered by TR CU yet.
3
What is EAC certification?
It is a mandatory procedure for importing into Eurasian Customs Union states (Russia, Belarus, Kazakhstan, Kyrgyzstan, and Armenia). It includes EAC Declaration (DoC) or an EAC Certificate (CoC), depending on the product.
4
What are CU TR, TR CU, and TR EAEU certifications?
The abbreviation stands for Technical Regulations of Eurasian Customs (Economic) Union. All Technical Regulations implemented after 2016 are titled TR EAEU.
5
Is the EAC certificate mandatory?
As the product falls within the scope of technical regulation TR CU (EAEU), an EAC Certificate or Declaration is obligatory.
It is valid for national regulation or voluntarily. In addition to the mandatory EAC, you can certify your products according to voluntary GOST standards. GOST is still necessary as a Fire Safety Certificate and for some products that fall outside the purview of EAC Technical Regulations.
7
What is the difference between GOST, EAC, and TR CU (TR EAEU)?
GOST is a former name for the Russian and Customs Union certification. However, it is still valid for national regulation and voluntary certification. EAC is similar to CE. Yet, it is valid on the territories of the Eurasian Customs Union. The most significant difference is that EAC is for the entire Customs Union. Currently, there are five members. These are Russia, Kazakhstan, Belarus, Armenia, and Kyrgyzstan. TR CU is a regulation based on the technical characteristics of the product.
8
Do I need to design my equipment according to EAC and GOST?
You do not have to for most of the products. Still, Russian customers are now more interested in getting certificate, for instance, for TR CU 032/2013 - related machines.
9
Declaration and Certification: main differences
Both of those documents include lists of certain category products. They both have equal legal force.The most significant differences are timing, cost, and the registration process. The choice of conformity document (declaration or certificate) depends on the requirements of which standards the products must meet.
No, it is not. The CE certification might help during the first stage of the analysis. However, only EAC validates within the territories of the Eurasian Customs Union (Russia, Belarus, Kazakhstan, Kyrgyzstan, and Armenia).
11
Is EAC valid in Ukraine, Uzbekistan, or Tajikistan?
Some of the customers might accept EAC Certificates and Declarations. However, we recommend having national ones as well. Please, indicate which country you are interested in exporting to in your application.
Certification Process
1
How to get an EAC certificate?
Define the technical features of your product and contact us for the next steps.
2
Do certification documents have to be in Russian?
Yes, all technical documents and certificates have to be issued in Russian.
The Applicant must be a company/ an entrepreneurial individual residing in the territory of the Customs Union. When you don't have such a company, we provide all the necessary support, including an Applicant.
4
How long are the certificates valid?
The validity varies from one-time importation to five years for mass production. Fire certificates and voluntary GOST certificates typically have a three-year validation. Metrology certificates (PACs) are valid for five years.
How to export to Russia
1
Export to Russia: required documents
1. Contract 2. Invoice 3. Packing list 4. Detailed technical description 5. Certification 6. EAC marking 7. Export declaration
It's a certification and safety visual confirmation.
Consulting/Other services
1
Do you offer any translation services?
Yes, we do translate documents for a reasonable price.
Our company is a government-accredited body.
3
Do you provide with an applicant?
Yes, we can provide a Russian representative.